Main photo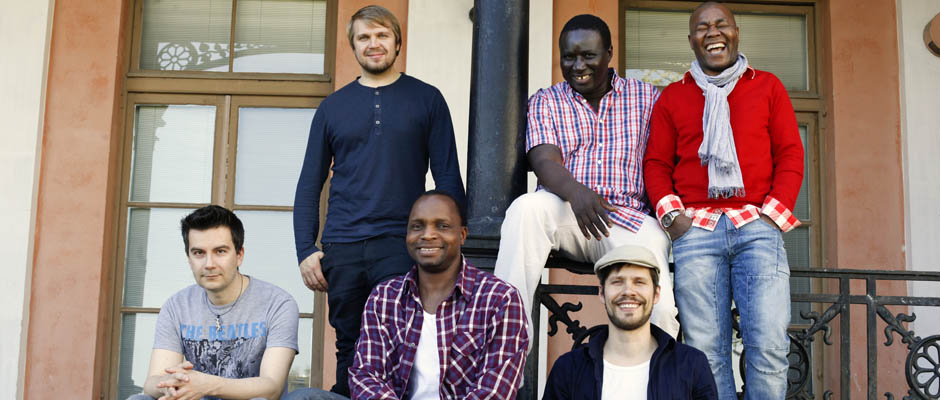 Photographer
Maarit kytöharju
Introduction
Arnold Chiwalala, educated in the world famous Bagamoyo Art School (nowadays known as TaSUBa, Bagamoyo Institute of Arts and Culture) is a musician, choreographer, singer, dancer, composer, and educator. He has studied and taught in Sibelius Academy, where he finished his doctorate in 2009. He has given lectures and creative workshops in various higher education schools and other places e.g in Tanzania, Finland, Germany and England. He is often invited to give presentation at international conferences.
He has performed e.g. at The African Music Village Festival in London in 1984, American Dance Festival in Darham in 1985, International Folklore Festival in Vilnius 2011, Haapavesi Folk Festival almost every year and Kaustinen Folk Music festival several years. He has composed music and made choreographies to many dance and theatre projects including opera and has been seen in television many times.

A. Chiwalala is the most famous kantele player in Tanzania. His style of playing kantele 'Chizentele' is a completely new approach to traditional music. He was nominated the best kantele player of the year of Finland in 2008. At the end of 90's he started to use more and more kantele to accompany his singing.

See also: Pole Pole.
CD available:
Arnold Chiwalala Band - WITO (GMCD 1223)
Arnold Chiwalala (Tanzania) - kantele, flute, percussion/ngomas, vocals and dance
Topi Korhonen - guitar, trumpet,vocals and dance
Sami Kurppa - sax, keyboard
Libasse Sall (Senegal) - bass
Ricardo Padilla - percussion, vocals and dance
Menard Mponda (Tanzania) - percussion/ngomas, vocals and dance
Technical information
The length of the performance and the technical needs should be discussed case-by-case.