Main photo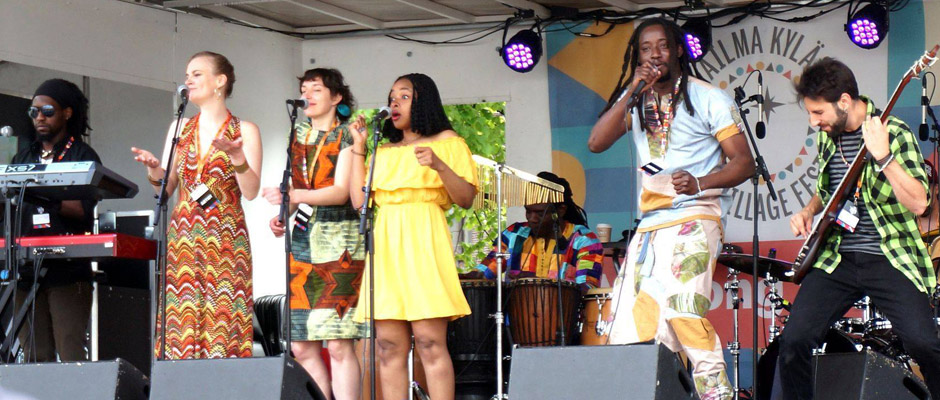 Introduction
Es-ow is a Senegalese reggae and afro-pop artist. In 2012 Es-ow moved to Finland and founded The Ridial Band in Helsinki together with other ambitious musicians from Senegal, Cameroon, Congo, Spain and Finland. In Senegal "ridial" means real.
The Ridial Band's music is an energetic blend of rhythms, sounds and melodies merging from the diverse afro roots of the band members as well as from funk, reggae, hip hop, afro beat and jazz. Es-ow's songs are rooted to his ideology of equality between all people, search for justice and eagerness to help those in need. The lyrics reflect also the multicultural grounds of African rooted music in the different continents, as they are sang in English, Fula, Mandinga, Diola, Wolof, Spanish, and French.
Es-ow and the Ridial Band published their first album "Celebration" in 2016 and have been playing in many festivals and clubs such as Afro-Jazz Club and World Village Festival in Helsinki and Waaw-festival in Jyväskylä. In 2017 Es-ow and the Ridial Band has been invited for a tour in Senegal.
ES-OW (Senegal) - lead vocals
& the Ridial band
Technical information
We give energetic show mixing sweet melodies and afro dance in all our performances. We like to perfom as long as possible to make the audiance happy.
Acoustic performance also possible in small places like restaurants and bars.