Main photo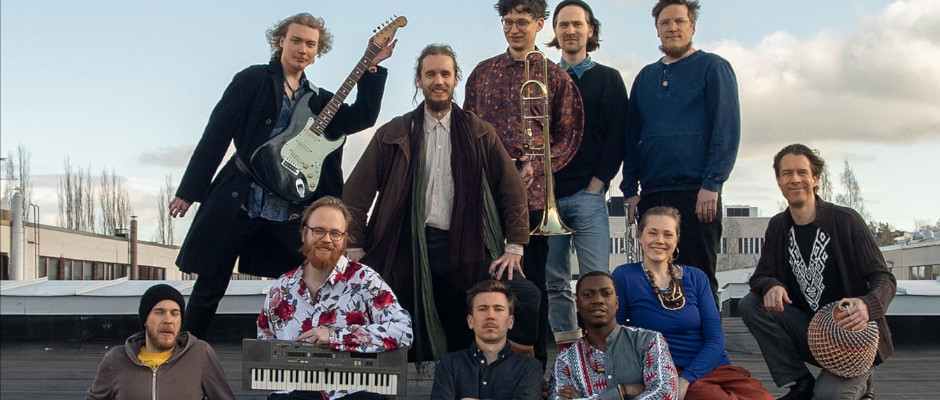 Introduction
Frankosun and the Family is a fresh and fine-tuned afrobeat orchestra based in Helsinki, Finland. The band was founded by Oladele Franck Koumolou, who was born in the voodoo heartland - the Republic of Benin.
Since 2013, Frankosun and the Family has performed in numerous festivals in the Nordic countries and captured listeners' hearts with their unique style of music.
Frankosun and the Family mixes the 1970s and 1980s afrobeat of Benin and Nigeria with relaxed elements of afrofunk and afrorock, echoes of Finnish folk music as well as rhythms from the lead singer's homeland and the Nago tribe of Benin.
Our blend of music is energetic with an intense set that puts a smile on everyone's face. The beats are designed to capture the mind, soul and body of our audience so that even the slowest listeners will get up and dance.
Oladele Franck Koumolou - lead vocals
Ayla Brinkmann - backing vocals
Tiina Heikkinen - backing vocals
Ville Sirviö - guitar
Panu Luukkonen - trombone
Joose Kyyrö - saxophones
Eero Savela - trumpet
Keijo Koskenharju - drums
Aapo Watanen - congas
Lauri Kallio - bass
Mikko Koivisto - shekere
Technical information
The recommended length for performance is about 1-2 hours.